Friendly Software can help your company: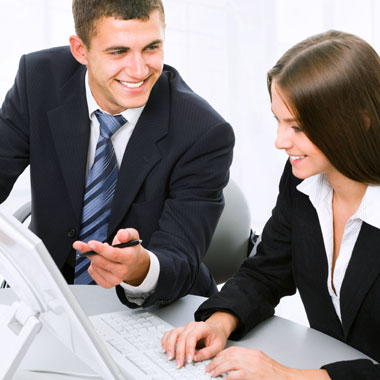 Increase productivity and profitability
Improve operations
Increase customer satisfaction
Create an industry competitive edge
Decrease overhead expenses
Eliminate multiple data entry routines
Strengthen cash flow
Raise the bottom line
Implement a solution that can and will grow with you
The decision to invest in an updated or new business management system is not easy. The decision should be based upon a complete evaluation of your companies' needs within the organization and the external demands placed on the firm.
How does Friendly Software, Inc. do it:
By developing a full system and company work flow analysis
Creating comprehensive project guides for seamless implementation
FSI has a CPA on staff to assist your inhouse financial staff and external accounting firm to address the needs of both.
Source code - AT THE CLIENT SITE, to allow the system to be developed to the specific needs of the end user.
Our methodology will help you to determine and discover:
If a new system is necessary
How the investment will impact productivity and profitability
Return on investment
Areas of redundancy, low productivity, and places where time can be saved.
Contact Friendly Software, Inc.
Contact us using the information below to learn more about how you can benefit from our services.
PHONE:
(516) 349-7513
TOLL-FREE:
(800) 989-1372
FAX:
(516) 349-1864